Happy Holly Blog.... Thats the name of the Holly & Hal Blog
Located at www.buildabear.com/happyhollyblog/ Check It Out Yourself !
Heres A Sneak Peak what you are going to see there at the site ! We also have the Wallpaper they have on thier blog available for downloading(saving) in our site just incase you werent able to download it or save it or what ever reason .... for the wallpaper click -->
http://bearville.getgoo.net/official-hal-holly-wallpaper-f69/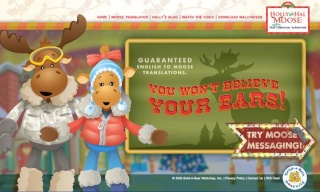 _________________
V V V Thanks Sage for the Signature V V V

Stop the lack of posts in AIB!!! Join the cause keep posting every day possible!!
No more lack of posts! PM and get the message out! Copy this message in your signatures if you agree!
Similar topics
---
Permissions in this forum:
You
cannot
reply to topics in this forum